Welcome to ESG2018
Dear Colleagues,
We would like to welcome you to the 18th Annual Meeting of the Egyptian Society for the Glaucomas (ESG), an ongoing, uninterrupted tradition since 2001. The first glaucoma society in the Middle East and Africa was founded by the relentless efforts of the founding pioneers; Mohamed Ibrahim Abdalla and Nabil Sabry, aided by an array of some of the best glaucoma specialists in the country spanning institutions from far south to far north.
Since its very beginning, ESG meetings were well received by Egyptian as well as international colleagues. This has always put a sacred obligation to all board members to make all possible efforts for continuing success; this year being no exception. The 2018 program has a wide range of scientific activities spanning 3 days including: courses (basic to advanced), wetlabs, symposia, challenging panel discussions, free papers/ video sessions…; a very rich content indeed, offered by some of the best glaucoma specialists. Every sincere effort made by the board has one goal: Better development of our glaucoma understanding and knowledge. On behalf of ESG Board, I sincerely hope that all of us will have a fruitful outcome of these 3 days.
---
President of ESG
Ahmad K Khalil, MD, PhD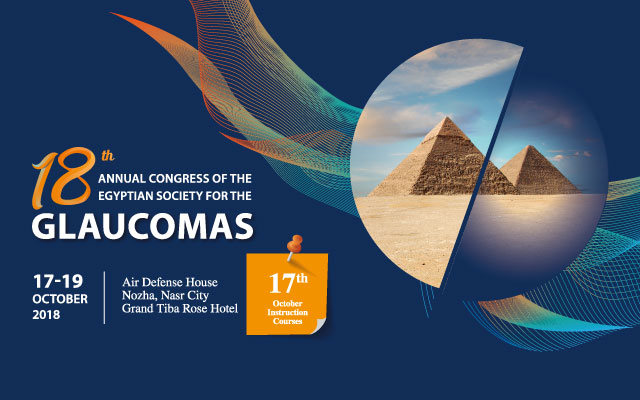 ESG2016 Venue
Fairmont Heliopolis is a luxurious 5-star hotel conveniently located only 7.9km (4.9mi) from the centre of Cairo. Guests of the hotel will have easy access to Heliopolis and Egyptian Presidential Palace...
Click Here
Waiting For You In Our 18th Annual Meeting of the society on 17 - 19 October, 2018